---
It is time for the 3rd annual TRUCK Party at ASUMH!
Tickets are on sale here. Tickets are also available in person at the Vada Sheid Community Development Center, or by calling (870) 508-6280. Visit www.asumh.edu/truckparty for an updated list of prizes.

Arkansas State University-Mountain Home's third annual Truck Party will be held on Thursday, March 7, 2019. The event benefits the ASUMH Foundation and will feature live entertainment, a fajita buffet, and great prizes given throughout the night. Proceeds from the Truck Party will be used to assist the college's Ed Coulter Student Emergency Fund and the general scholarship fund.
The party will begin promptly at 6 p.m. and end at 8 p.m. in the McClure Convention Center in the Vada Sheid Community Development Center at ASUMH. Every ticket holder will be issued a number corresponding to a numbered ping pong ball. More than 30 prizes will be awarded to the winning numbers drawn, and everyone will be eligible for the grand prize – a 2000 Dodge Dakota, 4-wheel drive, donated by Yelcot Communications. The truck was painted by Pirate Nation Customs and is outfitted with a camper and gear rack, including a coordinating kayak.
Tickets for the event are $60 per person. Businesses and individuals giving gifts valued at $500 or more are considered major donors and will receive two complimentary admission tickets. All donors receive wonderful publicity throughout the event.
Photo attached left to right: Christy Keirn and Nickey Robbins of ASUMH with the donated truck and Clint Czeschin and Phillip Frame of Yelcot Communications.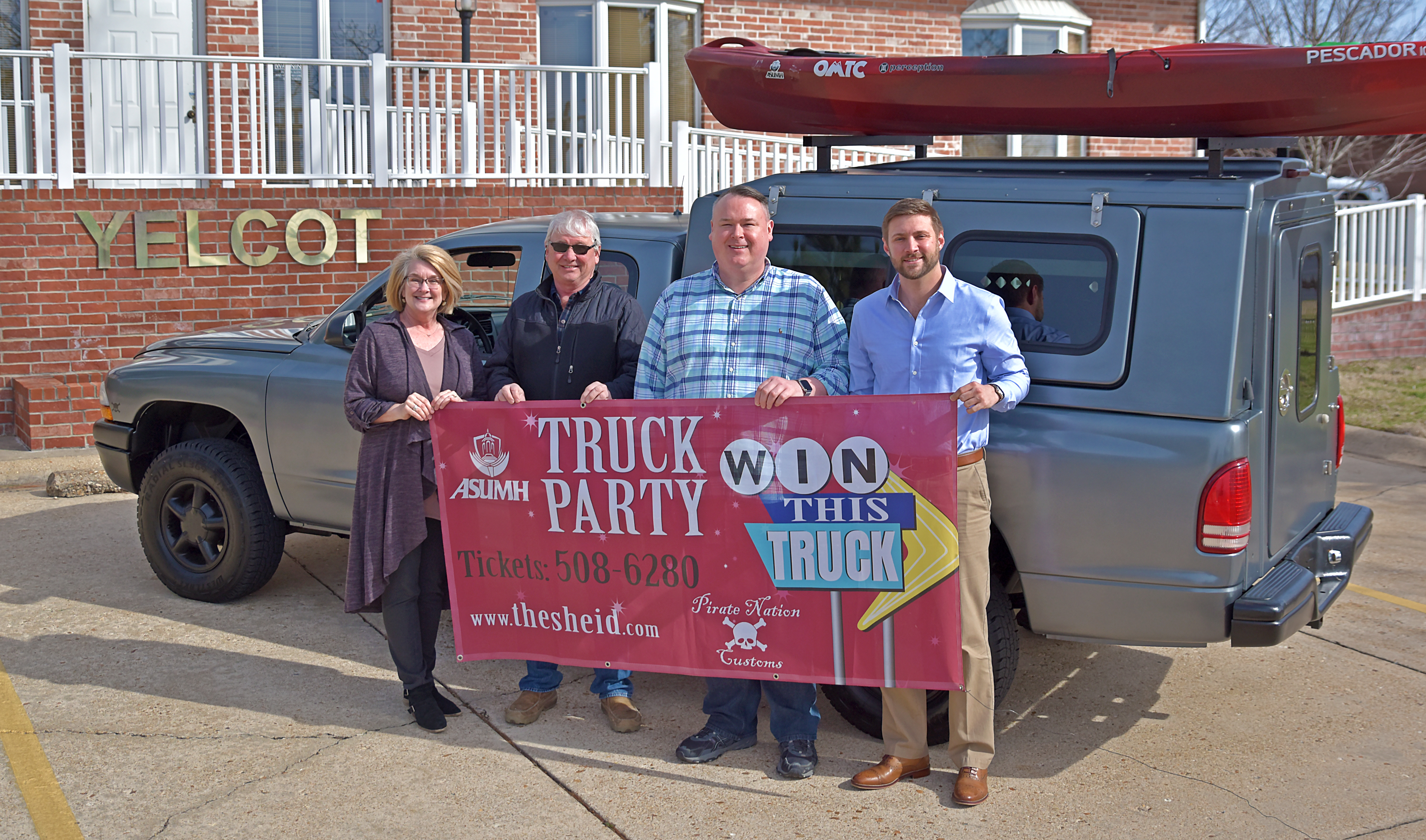 ---
---